SLEDSASK NEWS
Here is where we will post snow conditions that are sent to us and found online. We encourage others to send us snow conditions for your area so that others may know what the conditions are.
Where we have listed: Approx snow, this is the total snowfall for the season. It does not mean that there is that much snow in the reported area at time of posting.

SNOW FACTS
Before you hit the trail, make sure you are prepared for the unexpected with a well stocked survival kit.
SAFETY - Don't leave home without it!
LIST OF NECESSITIES - Build your own survival kit to ensure that you are carrying quality equipment that will be the most helpful to your specific outdoor activity. Store-bought kits can be full of equipment that offers little help.
As always be CAREFUL when snowmobiling over lakes and rivers. Check with local clubs or authorities as to ice conditions before traveling on ice.


ABOUT US
Don't see snow conditions for your area listed here? Send us the information and we will be happy to place it here.

SLED-SASK
SNOW
CONDITIONS
in Saskatchewan this winter of 2017 to 2018




SLED-SASK is now MOBILE!
Click here to view our temp mobile site.






ALSO WATCH OUT FOR ROCKS AND DEBRIS!




WARNING!!
Watch out for Silage Bags!!!
We are seeing more and more of these white bags in fields over the years.
They may look like huge snow drifts, but they are not! Please stay away from them! Do not ride on them! This also includes bales in fields.
Recent trespass legislation prohibits the use of snowmobiles on posted lands. You must request permission from the land owner to operate your snowmobile on said posted land.
Failure to do so, can/will result in fines as outlined in the legislation.






WARNING!!
Watch out for Electric Fences!!!
Electric fences are very hard to see when out snowmobile riding.
They may or may not be marked. So be careful and watch out for electric fences.






WARNING!!
Use Extreme caution on ice!





Send Us Your Snow Conditions - Reports

Refresh page to reset form.



Saskatchewan Snow Conditions - Reports
As of March 10/2018






**Sask Snow Trails Open**




**Sask Snow Trails Partially Open**




**Sask Snow Trails Closed**




NORTH WEST - ZONE 1



SEND US YOUR REPORTS

3/10/18

Big River area - Approx 40-45cm of snow. 3/10/18

Chitek Lake area - Approx 50-70cm of snow. 3/10/18

Goodsoil area - Approx 80-90cm of snow. 3/10/18

Leoville area - Approx 45-65cm of snow. 3/10/18

Meadow Lake area - Approx 40-70cm of snow. 3/10/18

Meeting Lake area - Approx 50-70cm of snow. 3/10/18

North Battleford area - Approx 25-50cm of snow. 3/10/18

Saskatoon area - Approx 15-35cm of snow. 3/10/18

Canwood area - Approx 35-40cm of snow. 3/10/18

Dundurn area - Approx 15-30cm of snow. 3/10/18

Aberdeen area - Approx 15-30cm of snow. 3/10/18

Pike Lake area - Approx 15-30cm of snow. 3/10/18

Borden area - (north of Borden) Approx 10-15cm of snow. 3/10/18

Orolow area - Approx 10-20cm of snow in stubble. 3/10/18





NORTH EAST - ZONE 2



SEND US YOUR REPORTS

3/10/18

Arborfield area - Approx 90-125cm of snow. 3/10/18

Archerwill area - Approx 65-80cm of snow. 3/10/18

Candle Lake area - Approx 60cm of snow. 3/10/18

Carrot River area - Approx 90-125cm of snow. 3/10/18

Christopher Lake area - Approx 55-65cm of snow. 3/10/18

Creighton area - Approx 130-140cm of snow. 3/10/18

Greenwater Provincial Park - Approx 65-75cm of snow. 3/10/18

Marean Lake - Greenwater Lake area- Approx 55-65cm of snow. 3/10/18

Hudson Bay area - Approx 70-100cm of snow. 3/10/18

Kelvington area - Approx 80-90cm of snow. 3/10/18

Melfort area - Approx 40-60cm of snow. 3/10/18

Mistatim area - Approx 60-70cm of snow. 3/10/18

Naicam area - Approx 30-35cm of snow. 3/10/18

Narrow Hills Provincial Park - Approx 100-120cm of snow. 3/10/18

Nipawin area - Approx 80-90cm of snow. 3/10/18

Porcupine Plain area - Approx 50-60cm of snow. 3/10/18

Elbow Lake area (Porcupine Forest) - Approx 60-70cm of snow. 3/10/18

Preeceville area - Approx 90-100cm of snow. 3/10/18

Prince Albert area - Approx 35-40cm of snow. 3/10/18

Quill Lake area - Approx 50-60cm of snow. 3/10/18

Tisdale area - Approx 55-65cm of snow. 3/10/18

Whelan Bay area - Approx 95-105cm of snow. 1/25/18





SOUTH EAST - ZONE 3



SEND US YOUR REPORTS

3/10/18

Alida area - Approx 25-30cm of snow. 3/10/18

Broadview area - Approx 3-5cm of snow. 3/10/18

Canora area - Approx 30-50cm of snow. 3/10/18

Cupar area - Approx 30cm of snow. 3/10/18

Duck Mountain Provincial Park area - Approx 45cm of snow. 3/10/18

Esterhazy area - Approx 5cm of snow. 3/10/18

Estevan area - Approx 15-20cm of snow. 3/10/18

Fort Qu'Appelle area - Approx 10cm of snow. 3/10/18

Glenavon area - Approx 30-35cm of snow. 3/10/18.

Grenfell area - Approx 40cm of snow. 3/10/18

Indian Head area - Approx 30cm of snow. 3/10/18

Kamsack area - Approx 35-40cm of snow. 3/10/18

Kipling area - Approx 5cm of snow. 3/1/18

Melville area - Approx 45-50cm of snow. 3/10/18

Moosomin area - Approx 5cm of snow. 3/10/18

Moose Mountain Provincial Park area - Approx 40-50cm of snow. 3/10/18

Norquay area - Approx 60-90cm of snow. 3/10/18

Regina Beach area - Approx 15-20cm of snow. 3/10/18

Rhein area - Approx 40-45cm of snow. 3/10/18

Springside area - Approx 40-50cm of snow. 3/10/18

Weyburn area - Approx 10-30cm of snow. 3/10/18

Whitewood area - Approx 40cm of snow. 3/10/18

Yorkton area - Approx 50-60cm of snow. 3/10/18





SOUTH WEST - ZONE 4



SEND US YOUR REPORTS



NO SNOW REPORTS YET!!

3/10/18





OUTSIDE SASKATCHEWAN



SEND US YOUR REPORTS



NO SNOW - NO REPORTS IN YET!!





Snow condition reports are based on several emails, texts and Facebook posts received and web reports found online.
We try to be accurate as possible and assume no responsibility for any errors or submissions.
If any errors are noted, please contact us about the error and we will correct it.



More Saskatchewan Snow Reports








Live Web Snow Cameras



Alberta, Saskatchewan and Manitoba
Live Web Snow Cameras





Saskatchewan Live Web Snow Cameras

Avonhurst Camera

Balgonie Camera

Blackstrap Camera

Borden Camera

Davidson Camera

Macdowall Camera

Moose Jaw Camera

Paradise Hill Camera

St. Louis Camera

Weyakwin Camera

















LIST OF NECESSITIES
- The following is a list of necessary equipment that you should carry with you on every outing to increase your chances of survival should something unexpected happen. Never go snowmobiling without your survival gear.


Waterproof matches
Two or three butane lighters (clear with an adjustable flame)
Candle
50 ft. nylon parachute cord (for building shelter)
60 x 90 inch sheet of 2 mm plastic
Sharp knife
Two or three silver and gold space blankets
Plastic whistle (ACME dog training whistle)
Small folding wood saw
Survival paper (tissue or toilet paper)
Small flashlight with spare batteries
Candy bars and hard candy
Dry gloves (snowmobile and wool)
Water
Aspirin
Basic first-aid kit
Food: high energy and carbohydrates

SUGGESTED SNOWMOBILE CLOTHING
- Good quality winter clothing is critical to your enjoyment and safety when snowmobiling. Ski type clothing is usually not warm enough due to the wind chill factor when riding. Bibs made specifically for snowmobiling are a must. Waterproof all clothing and layer clothing so that each additional layer is slightly larger in size to keep your clothing from becoming too tight and restrictive. Waterproof glove and boots also. Avoid wearing any clothing made of cotton. It will quickly become wet and cold and dries very slowly. The phrase "cotton kills" is well known within the search and rescue community. Polar fleece is an excellent replacement for cotton as long as it is not used as an outer layer. It can also become wet, but it will dry quickly. Remember to add a layer of clothing before you become chilled and take off a layer before you become damp from perspiration.









Custom Search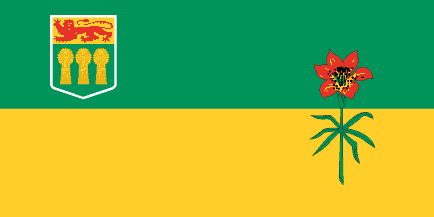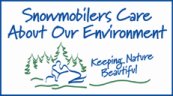 <!-end twitter-->